Cyclades Day Trips, Excursions & Tours
Explore the Cyclades islands. Book with a small Greek agency from Naxos
ZAS TOURS BY ZAS TRAVEL
With two travel agencies in Naxos town and over 40 years experience, here at Zas Travel, we're the experts on travel in the Cyclades islands. With a huge array of tours and cruises to choose from and top class service, you won't be dissapointed.
Our most popular tours, excursions and activities
Why our customers keep coming back
Our customers love us! Read what they have to say below.
I have been coming to Naxos for almost 5 years. Every year, I book with Zas Travel. I love this company. They are like my family.
My experience with Zas Travel was perfect. Five stars from me.
I am very happy to write this recommendation for your agency. I can only say good things about your agency and especially George and Elizabeth.
Our tour of Naxos was incredible. This company really knows about places off the beaten track. Photodoti monastery was the highlight.
I always find your company to be the most efficient and polite in Naxos. For this reason I use them every time.
We have been visiting the island of Naxos and the small cyclades almost every year. It is always a pleasure to work with Zas Travel. A big thank you to Zas Travel.
Meet the team
At zastours.com we believe that our employees are our greatest asset. We're a small team with two offices in Naxos - not just a soulless website. Our aim is to offer the best customer service you've ever received. We think our dedication to our customers is what makes a different. We hope that if you book with us, you'll soon agree.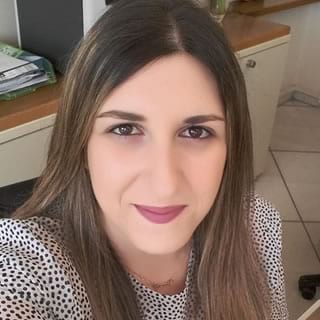 Elizabeth
Loves boats & the sea
I come from a small village here in Naxos: Kaloxylos. I came to Zas Travel to do my internship and I never left!
If you need information about the villages of Naxos, I'm here to help.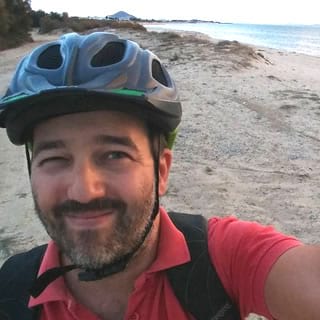 Roland
Loves hiking & biking
I am responsible for the websites. I come from England and I have been living in Naxos for the last 3 years. Despite my poor Greek, all my colleagues always try to understand me and are very patient with me. It's a great feeling working at Zas Travel. A family company with strong values.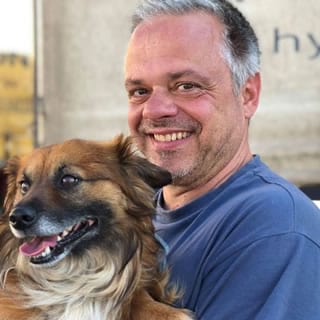 George
Loves culture & history
I'm not from Naxos originally but I fell in love with the island and have been here for 10 years. I help in the office and specialise in help people with boats and yachts.
I feel useful when I help visitors to the island discover everything that is worth seeing and experiencing in Naxos.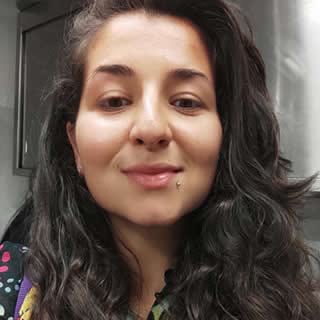 Maria
Loves day trips to different islands
I come from Naxos town. I'm the newest member of the Zas Travel family and I work exlusively on the websites. I'm happy and excited to be part of this well known company on Naxos and we hope that in the future years more and more of our customers will use our websites. I believe the future is online!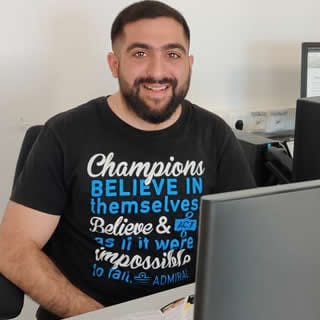 Florios
Loves travelling and new destinations
Even though I am the newest employee here at Zas I was welcomed as a family member and made to feel like an equal member of the team.
It gives me pleasure to offer something more to customers. A little more time to find out more information.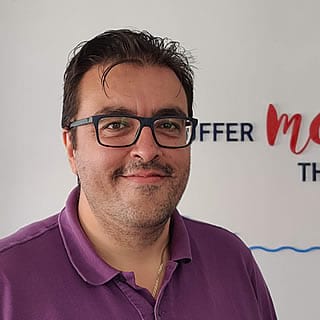 Tassos
Loves culture & history
I've been working at the agency since 1999. I've grown up with the agency from a young man to a proud father and husband myself.
I am responsible for bookings in the cargo department while I am also involved in the development of new products and services.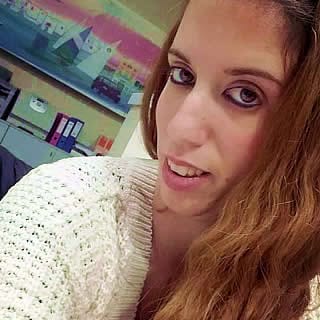 Ioanna
Loves the small villages of Naxos
Coming from Naxos and with a father who has worked almost his entire life at the port, it must have been my destiny to work at a travel agency. I love helping customers find the secret corners of Naxos and I also work with the Epxress Skopelitis boat which explores the less known islands of the cyclades.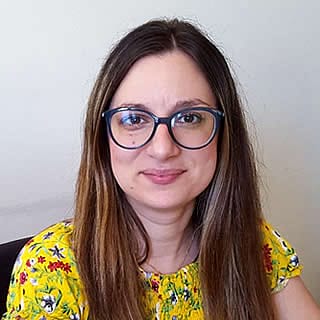 Stella
Loves life at the beach
I grew up in the village Agios Arsenios. I studied accounting in Chios and then immediately started working here. I've never worked anywhere else and I wouldn't want to
Accounting has challenges that always keep me alert and I love my job no matter how demanding it is. I consider myself a member of the Zas family.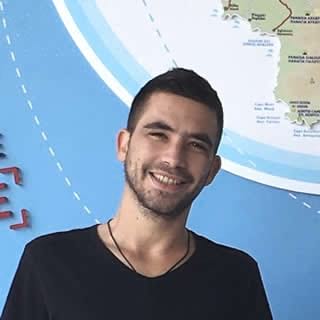 Vassilis
Loves all water sports
Being the son of the founder of the company, I grew up with Zas Travel. I'm now almost the same age as the agency.
It is an honor but also a great responsibility to continue my father's work. My goal is for Zas to always be a family business but also a family away from home for all our customers - old and new.
Zas Travel: 40 years in the making on the island of Naxos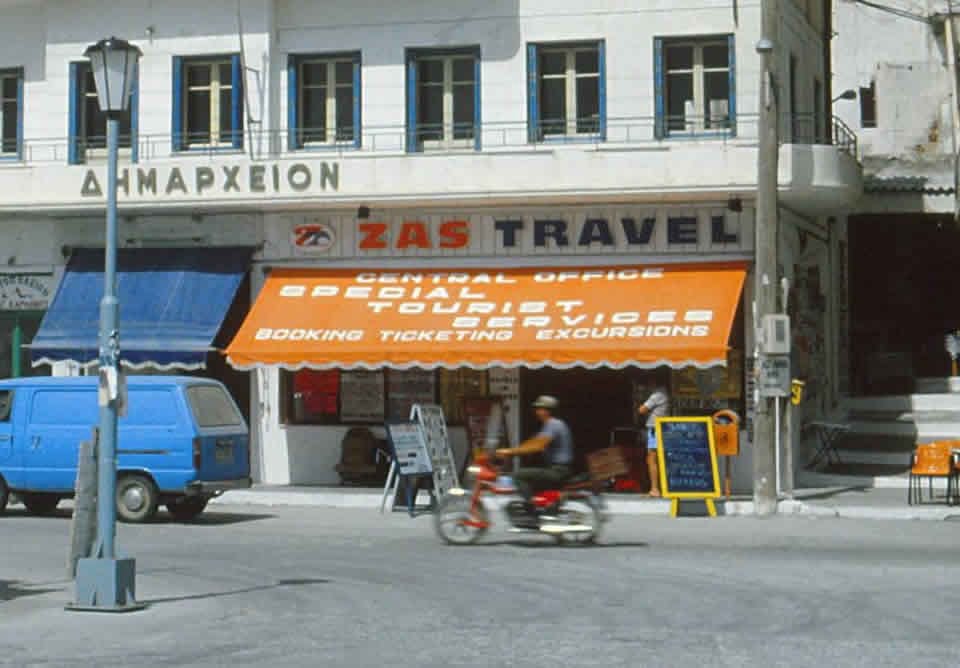 A proud history
The travel agency Zas Travel has been in the field of tourism for 40 years and today has two offices on the beach of Chora, in Naxos.
As well as being an expert on the island, we're the main port agency of Blue Star Ferries and Small Cyclades Lines in Naxos and an exclusive partner of A1 Yachting Group.
For us our employees are our greatest asset. We're now online but we still hold to our principals of delivering the best service time and again so that our customers keep coming back to us and for that we need the best team.
There are many websites in the world. But there aren't many companies that do anything they can to satisify their customers.