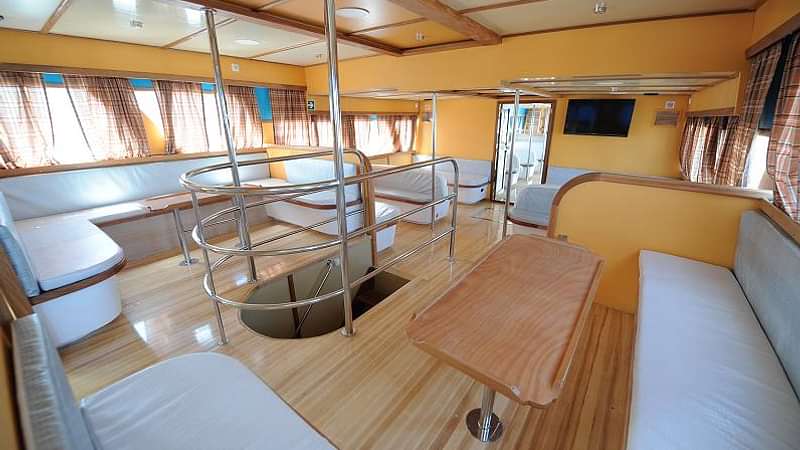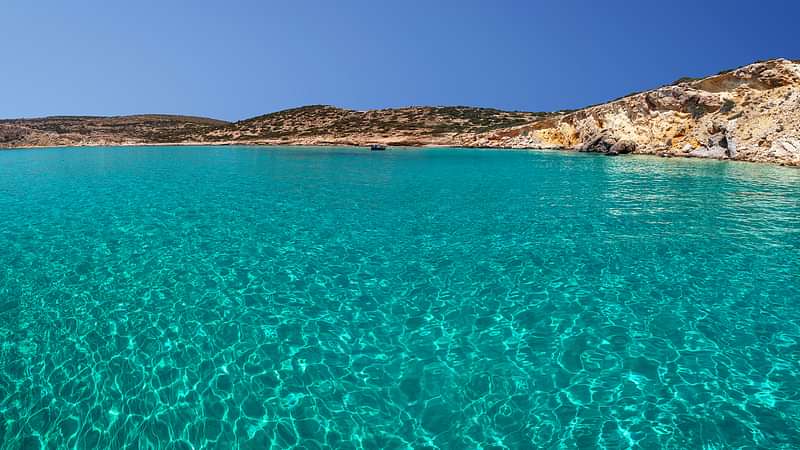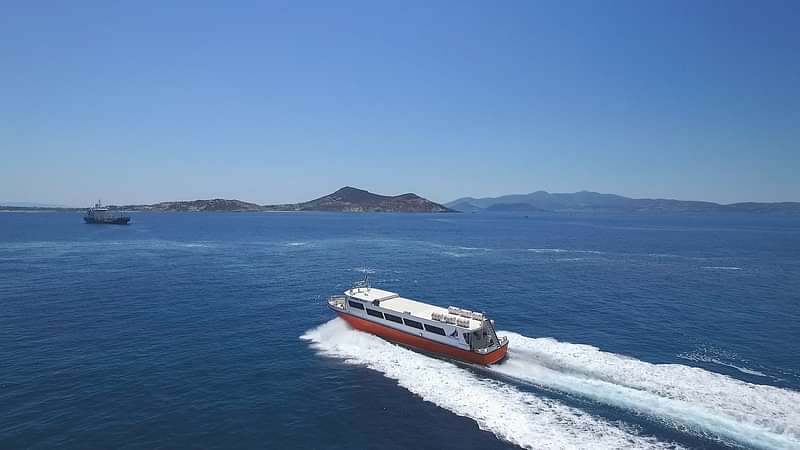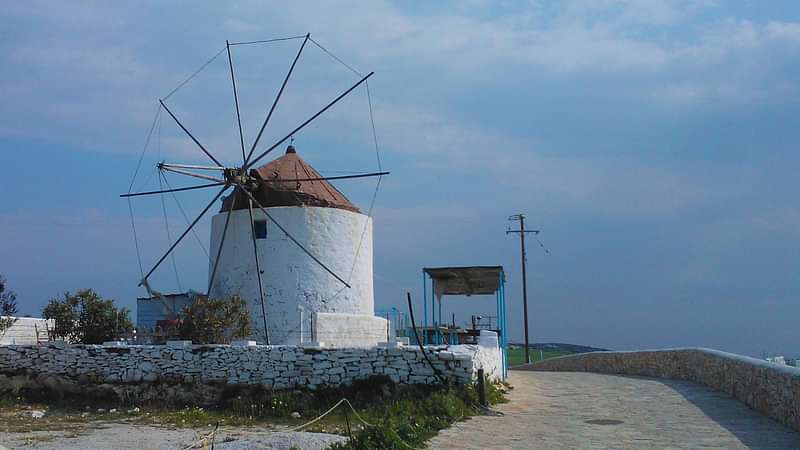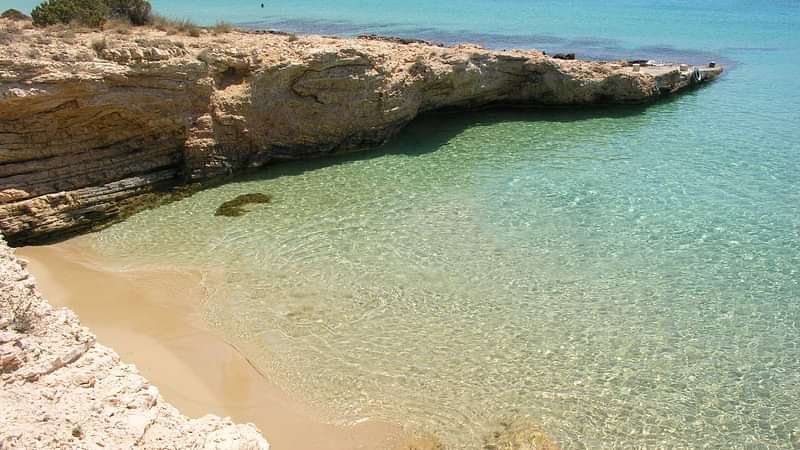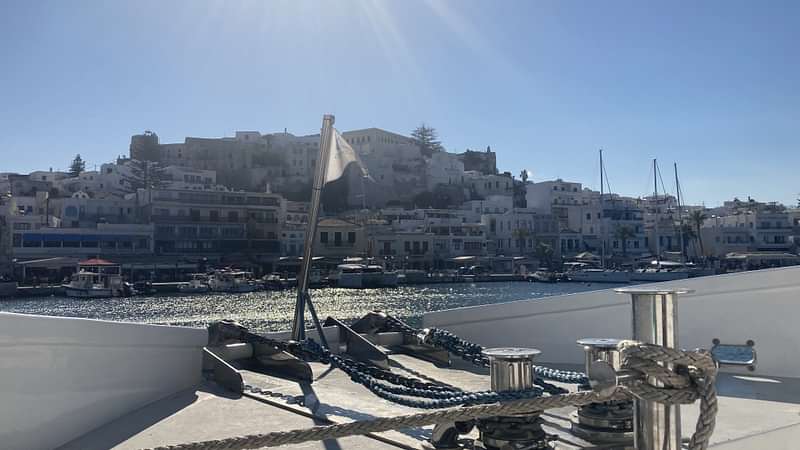 Duration: 9 hours

Easy

Electronic Voucher

Meet on location
Free cancellation
Always great prices
Description
BACK 2023!
Day trip from Naxos to the beautiful Koufonissia. 
Koufonisia consists of two islands (Ano & Kato), but only one resides (Ano). 
The island is famous for its beautiful beaches with crystal clear turquoise waters.

Enjoy the beautiful natural landscapes and stay for about 8 hours. It's enough time to swim, walk around, and explore.
Stroll in the town (Chora) and admire the white-washed houses with blue windows. We recommend you rent a bike and find the treasures of this lovely island. Don't miss lunch in the traditional fish taverns.
From the port, small boats can take you across the inhabited Kato Koufonissi, or on a round trip to the beautiful beaches with azure waters. 
Reviews!
Thank you for submitting your review
Koufonisi was very beautiful. Zastours managed to sort out one way tickets for me so I could stay a couple of nights before returning which was fantastic. The boat is fast and punctual.
Ένα μέρος που οπωσδήποτε πρέπει να επισκεφτείς! Άψογη η εξυπηρέτηση από το πρακτορείο zas tours. Οι ώρες που σε αφήνει στο νησί είναι ακριβώς αυτό που χρειάζεται κανείς για να μπορέσει να δεί τις πανέμορφες παραλίες και να γυρίσει μέσα στη Χώρα τού νησιού.
This was a great day trip and Koufonisi is my favourite island I've been to! The boat was on time for pickup and departure. The crew was super friendly and I'm so glad I did this and got to explore this amazing island! I do wish we got an extra hour or so on Koufonisi but I still had a great time and I'd book this again! I highly recommend doing this day trip as it was great overall!
Overall the experience was excellent, koufonisi is a beautiful island to explore, the journey there and back was easy and relaxed, having more of a viewing platform would have been nice but it's not really needed and the boat to pick us up to take us back to Agia Anna was late but that meant more time in the island, so not the worst situation :) Can't complain at this trip, it's great value for money if you book prior to arrival, would definitely recommend.
Δεν γίνεται να είσαι στην Νάξο και να μην παρατηρήσεις τα πορτοκαλί σκάφη που πραγματοποιούν μονοήμερες εκδρομές στα τριγύρω νησία. Δεν χρειάστηκε πολύ για να προγραμματίσουμε και εμείς με την οικογένεια μου την απόδραση μας. Με λογικές τιμές εισητηρίων τόσο για ενήλικες, όσο και για τα παιδιά απολαύσαμε την ημέρα μας στο Άνω Κουφονήσσι από το πρωί έως το απόγευμα. Το συνηστώ ανεπιφύλακτα! Kerras cruises, σίγουρα θα σας ξαναπροτιμήσουμε! Ραντεβού του χρόνου!
The boat was on time and it is a beautiful way to see the coast along Naxos. The beach in Koufonissi is gorgeous (Pori) and the food too. I would not have minded leaving 30 minutes or 1 hour later to have more time in Koufonissi. Taking the boat to visit the beaches is awesome! And of course the staff is always kind like anywhere you go in Greece! Definitely worth the trip! Just make sure you know what to do in Koufonissi ;-)