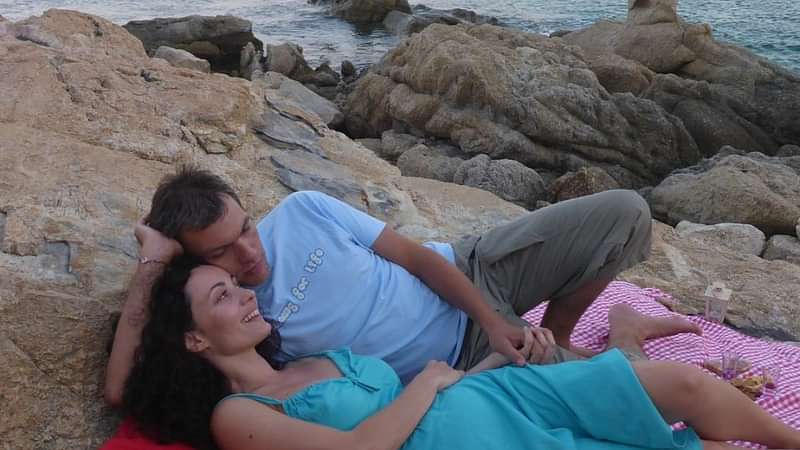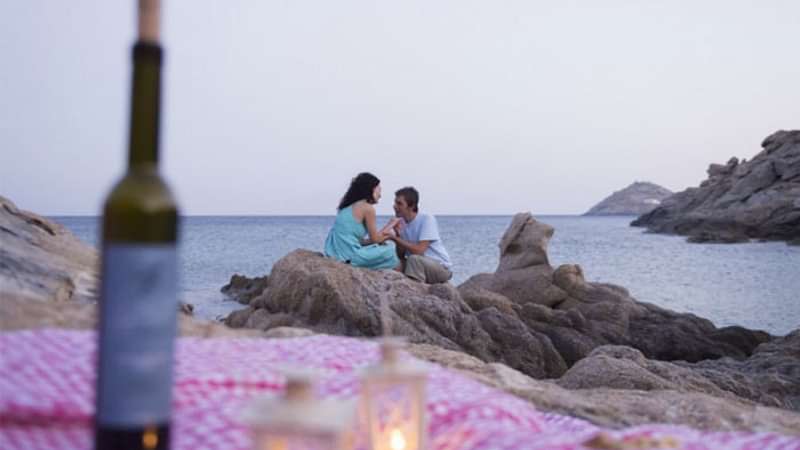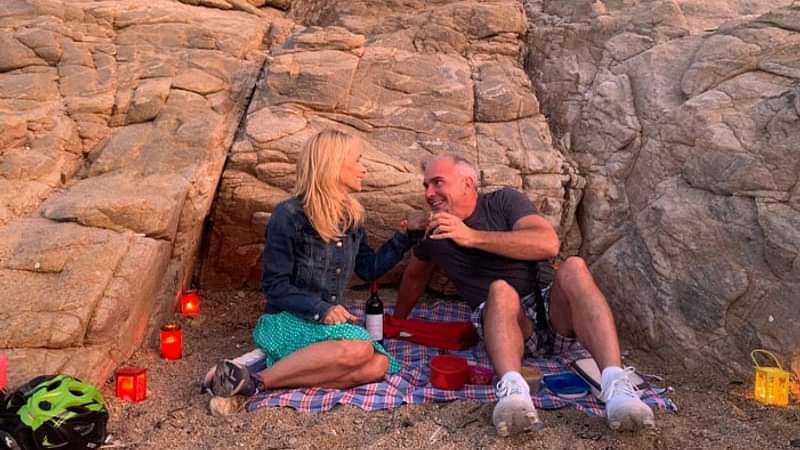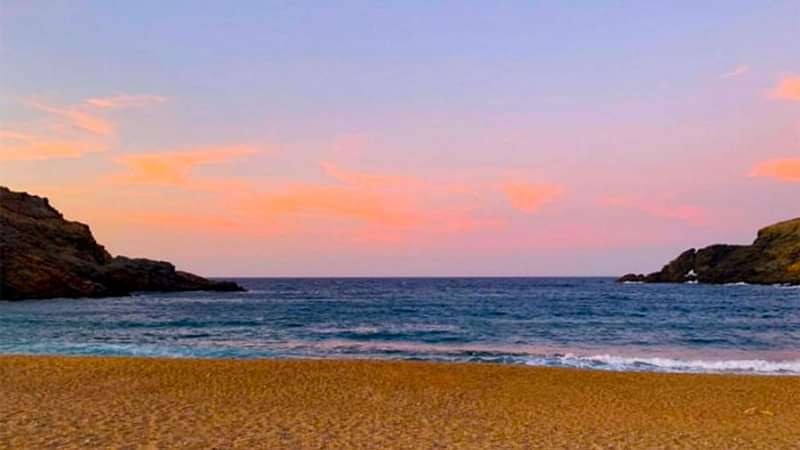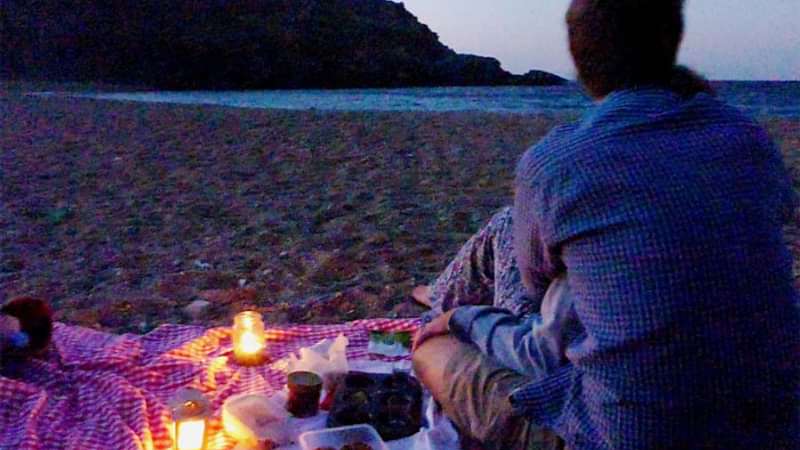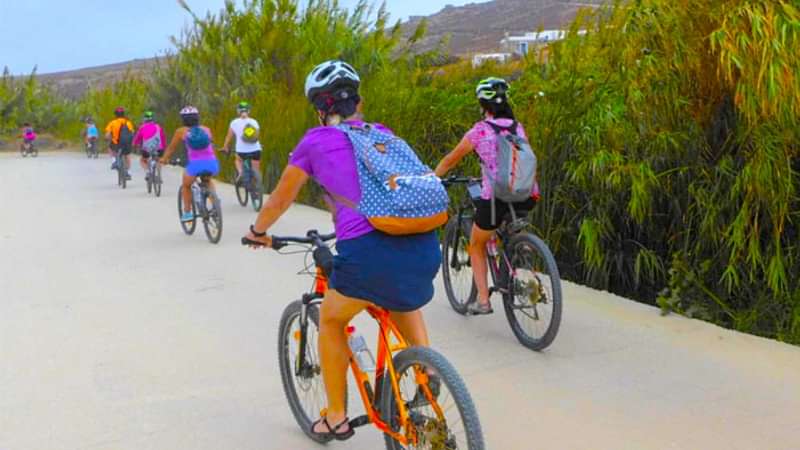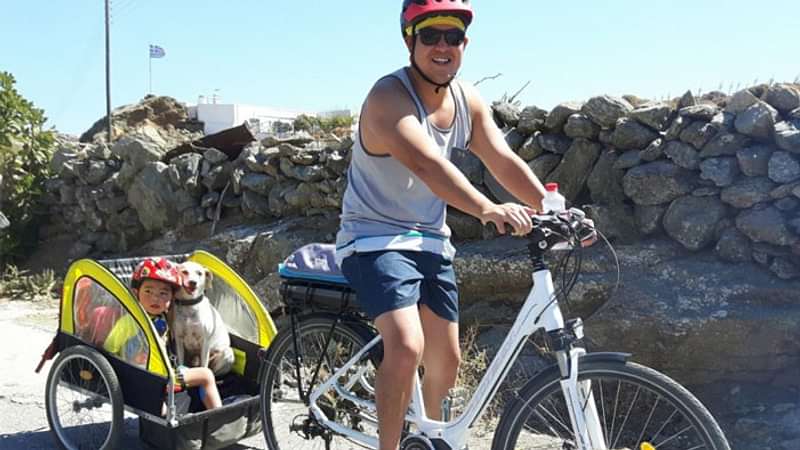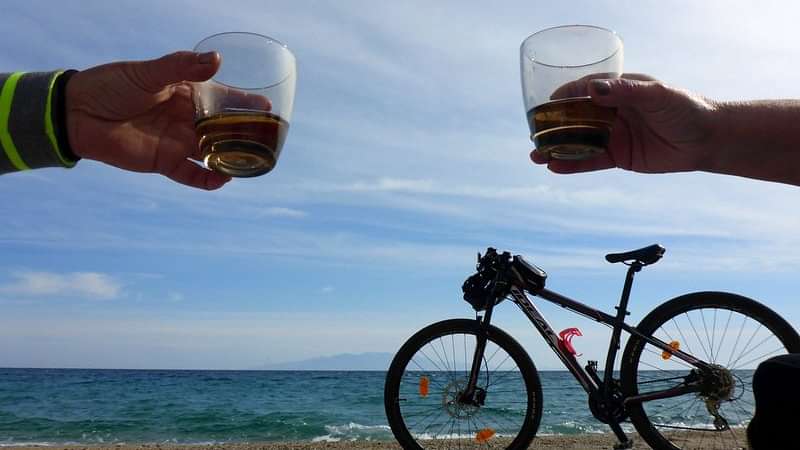 Duration: 3,5 hours

Easy

Electronic Voucher

Meet on location
Free cancellation
Always great prices
Description
If you're looking to plan something special, different and a bit adventurous for your significant other, then this is the perfect tour for you. It could be anything from a wedding proposal, a birthday/anniversary celebration, or even just a romantic date.
Submerge into your most romantic mood, while enjoying the sheer magnificence of the landscape, sipping your local organic wine at dusk and covering your partner in tenderness. An easy cycling trail with only a few hilly parts.

White, rosé or red wine, produced by Mykonos Vioma farm, is offered at this tour, together with some local meze. A tablecloth, a cooler for the white wine, glasses, lanterns and a blanket for chilly evenings are carried along by the guide. Since it is a romantic escape, you'll be left in privacy to enjoy your picnic.
As we cycle altogether back home, you will feel there's nothing like this cool night breeze on your face, the serenity of the landscape and the unique feeling of precious moments spent in romance with your partner.
Reviews!
Thank you for submitting your review